BP Top Kill Update – Top Kill Process Would Take The Whole Weekend To Stop Gulf Oil Spill says BP
Gulf Oil Spill/BP Oil Spill : Finally a positive sign coming from the BP officials working in the Gulf of Mexico, as they have stated that their technique – Top Kill, and it would take the whole weekend before, they successfully plug the leaking oil well.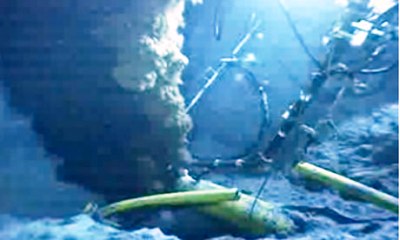 This statement came in Houston, just hours before President Obama could visit the oil stuck region in the sea.
The President had planned to take a personal tour of the region just after the Memorial Day weekend in Chicago, and later he made the decision to invigilate the region with the Coast Guard.
Admiral Thad Allen of the Coast Guard took the President showed him the protective booms placed in the sea, but the President did not seem satisfied. The President and his officials passed the beach which had a hand-written plank sign, saying 'Beach Closed'.
The Presidents trip to the gulf was his second since April 20th, when the catastrophic tragedy occurred, making it the worst oil disaster in US history.
Obama even stated that, BP's 'Top Kill' technique has no guarantee that it would be a success, so he took the initiative of looking into the matter. But BP on the other hand is firm on their statements, saying that if the Top Kill method works out, they would begin the process of cementing the well once and for all.