UK Today News: Actor Dennis Hopper Dies at Age 74

Dennis Hopper dead: Dennis Hopper, famous Hollywood actor who has been seen in many films in a typical style of a drug-addled wearing deranged outfit, died at the age of 74 at his home in Venice, California today.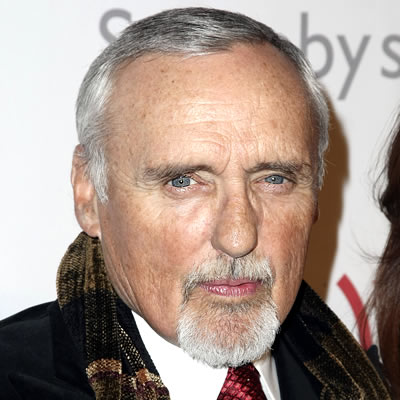 Dennis Hopper

Many of his top movies include – Easy Rider, Apocalypse Now and Blue Velvet. His death was reported to be due to complications of his prostate cancer.
Dennis Hopper had reportedly stopped drinking and avoided using drugs back in the mid 80s. His career escalated since then, and in 2008, six of his films were screened.
He also appeared in the Television series – Crash, a show adopted from the movie of the same name.
It was last year, during the promotional tour for the TV show; he fell ill, which was followed with immediate treatment for his prostate cancer. He stated that he was diagnosed with cancer almost a decade ago.