UK Today News: Sack Tapping A New Problem In US

Bullying among school kids in the US has apparently risen to a new alarming level, and nowadays the kids are trying out a new act called 'Sack Tapping', which has turned common and can be seen in all the schools in the country.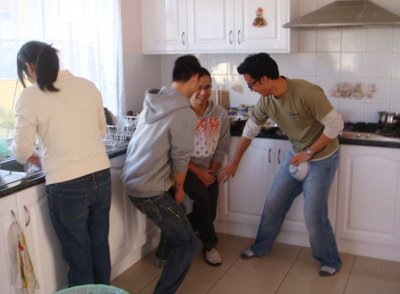 Just to make it clear, that the word 'sack' is not something that little kids bring to school for lunch, but we can figure it out what it really is.
It was a terrible to witness the limit of this heinous act that was crossed at a school in Minnesota, when a boy was rushed into an emergency room due to this really painful game.
The boy underwent surgery to remove one of his testicles after he allegedly fell victim to 'sack tapping'. It was reported that, when he was changing classes, another boy came in and punched him in his testicles, but not much happened at that moment. It was hours later when he went home, and sometime after midnight he woke up his mom due to the excruciating pain in his groin.
Dr. Scott Wheeler, an Urologist, operated over the boy and removed one of his testicles. He stated that the numbers of such cases are numerous every year, as he encounters at least 3 to 4 surgeries of sack tapping incidents.
Dr. Wheeler has warned parents about sack tapping, as it can also turn out to be a fatal humor.