UK Today News: Oil Spill Florida – Florida's Panhandle Gears Up To Fight Against The Gulf Oil Spill

Oil Spill Florida: Florida's Panhandle is ready to fight against the effects of the Gulf oil spill on the environment. Tar balls, tar patties and oil are showing up on the coast, some six miles from Navarre Beach, which is a barrier island in the Gulf.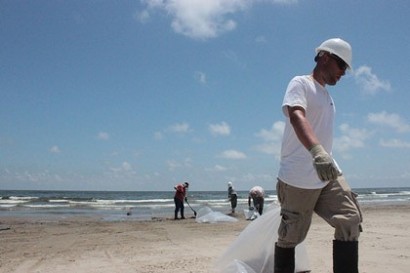 The oil plumes which have risen from the leaking well and are afloat all over in the ocean, The Oil is expected to reach shore somewhere on Saturday.
Governor Charlie Crist, U.S. Secretary of Commerce has put a declaration of fishery failure which even includes the state of Florida.
The above declaration provides the oil affected fisherman and the fishing industry to obtain federal financial assistance. Till now, there have been around 701 claims from the coastal fishermen and BP has paid a compensation of $914,144 in total.