UK Today News: BP Places Containment Cap Over Gushing Oil Well In Gulf Of Mexico, Obama Cancels Indonesia Trip
BP Containment Cap, Obama Indonesia Trip: BP cut off a pipe with giant shears on Thursday in it's latest attempt to stop the Gulf of Mexico oil spill. However, the cut turned out to be jagged and placing a cap over the well was looked upon as a big challenge.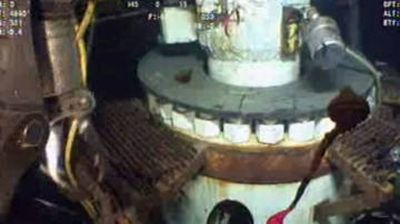 BP capping the gushing oil well
Reports state that robot submarines have put a new cap aka Top Hat to BP's ruptured undersea well in the Gulf of Mexico on Thursday, after BP Plc finally managed to lower a containment cap onto its ruptured deep-sea wellhead.
White House spokesman Robert Gibbs said said that U.S. President Barack Obama has placed the oil spill issue as a top priority and has reportedly canceled his trips to Australia and Indonesia that were scheduled for this month; so that he can focus and deal with the oil spill crisis. The oil spill, which started in April, has turned out to be USA's worst ever oil spill disaster and is effecting the environment in a big way.
Talking about BP's capping procedure, Coast Guard Admiral Thad Allen said in the statement: "The placement of the containment cap is another positive development in BP's most recent attempt to contain the leak, however, it will be some time before we can confirm that this method will work and to what extent it will mitigate the release of oil into the environment."
He added: "Even if successful, this is only a temporary and partial fix and we must continue our aggressive response operations at the source, on the surface and along the Gulf's precious coastline."
The irregular cut on the pipe suggests that it won't fit as properly as officials hoped and it's high time they look for a permanent solution to this oil spill problem.