UK Today News: Joran van der Sloot Confession – Stephany Flores Ramirez Killed For Intruding Private Life
Joran van der Sloot, Joran van der Sloot Confession, Natalee Holloway, Vandersloot: Joran van der Sloot, the main suspect in the disappearance of 21 year old Alabama native Natalee Holloway has confessed to kiling Peruvian student Stephany Flores Ramirez in Aruba, and will take the Peruvian authorities on a re-enactment of the murder in the hotel room which he committed on May 30, 2010. Van der Sloot is still the prime suspect in the murder of Alabama native Natalee Holloway, who disappeared in 2005.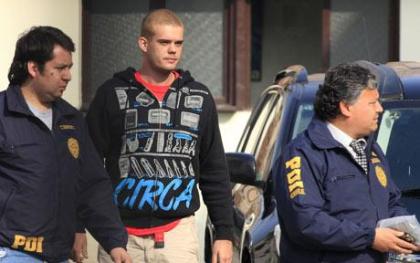 Reports state that Van der Sloot made a tearful confession on Monday night and admitted to killing 21-year-old Stephany Flores Ramirez.
Van der Sloot reportedly told the Peruvian authorities that Flores had found some information on his laptop that linked him to the disappearance of Natalee Holloway in 2005.
Joran van der Sloot confessed: "I did not want to do it. The girl intruded into my private life."
Reports say that he killed the girl after he found her going through his laptop computer while he was not in the hotel room. He became enraged, beat her up and broke her neck.
He is most likely to be formally charged by Tuesday, Peruvian authorities said.
Even after committing such a heinous crime, Van der Sloot can get only up to 35 years in prison since there is no death penalty or life sentence in Peru.