UK Today News: Apple iPhone 4 – iPhone 4 Features iOS 4, iPhone Release Date Is June 24 2010
Apple iPhone 4, iPhone 4 Release Date: Apple CEO Steve Jobs announced at WWDC 2010, that the new iPhone 4 will be released on the 24th of June 2010, and people across the globe are awaiting the launch of this device.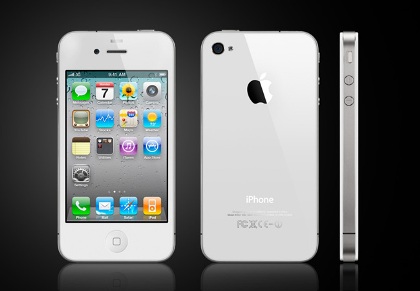 At the Apple Conference in San Francisco, Steve Jobs explained the new "Retinal Display" and Gyroscope feature of the iPhone 4 are some of the iPhone 4's big highlights.
The retinal display of the new Apple iPhone 4 will give a 4x pixel density – which means that the text will look much clearer than before, and Jobs added "there has never been a display like this." Now, thats a good reason for many to buy the iPhone 4 .
Steve Jobs also spoke about on the Gyroscope feature of Apple's newest iPhone. The major advantage of the Gyroscope feature in the iPhone 4 will be gaming, since a user will be able to tilt the handset in any direction while gaming on the iPhone.
Besides this, the Apple iPhone 4 uses the A4 processor, has a 5-megapixel camera with 5x digital zoom, and will also have th ability to record HD video at 720p resolution and 30 frames per second. In addition to this, Microsoft's Bing has been added as a search engine option along with Google; the iPhone will also have a version of iBooks, and video calling will be possible thanks to a front facing camera. The new introduction this year? A mobile operating system, called iOS 4.
The sales at Apple Inc. have been only going up this year, thanks to the great sales of it's iPhone and iPads.