UK Today News: Scott Rothstein Gets 50 Years In Connection With The Ponzi Scheme
The court today sentenced Scott Rothstein, mastermind and the main player behind the Ponzi scheme, which helped dupe investors worth $1.2 billion, was sentenced to 50 years in the federal prison.
The Fort Lauderdale lawyer had pleaded guilty to scheming up a financial scam worth billions from his investors, which had became the prime source of finance behind his astonishing lifestyle.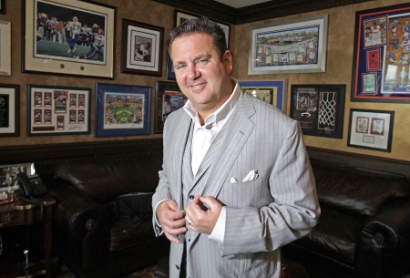 It was also known that he had contributed millions to politicians and political parties. Media personnel were buzzing all around the Fort Lauderdale court to get the first glimpse of the verdict.
During the courts hearing, his parents and wife were present in the courtroom. Scott Rothstein could have been rewarded a sentence of 100 years in prison, but the judge took notice of his age and health, and also that he had cooperated with the federal authorities during the past five months, which in turn put him to sentence of 50 years. His attorney Mark Nurik had pleaded for a term of 30 year in prison but the prosecutors pushed it to 40.
Public prosecutor, Lawrence LaVecchio stated that, Rothstein had committed a heinous crime and has brought shame to their profession, this illegal act which he has committed has collapsed a firm that consisted of 70 attorneys.
During the investigations, it came forth that, he had also forged signatures of three different members of the federal judiciary, to get through some fake court orders.