UK Today News: Top Chef Masters 2010 – Marcus Samuelsson Wins This Season Of Top Chef
Top Chef Masters 2010: Marcus Samuelsson, was declared the winner of "Top Chef Masters."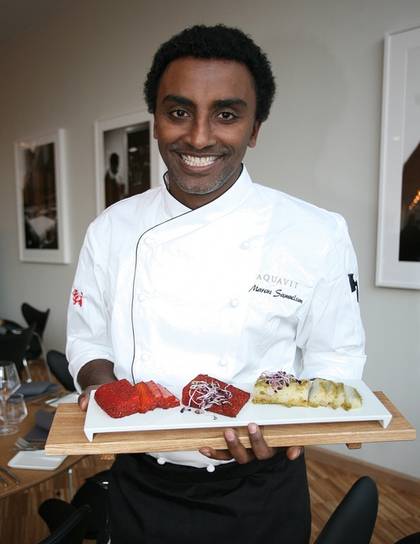 The three remaining contestants of the Top Chef Masters show — Marcus, Susur and Rick Moonen — were given their final assignment at L.A. and they were told to prepare three dishes that feel into these categories:
– inspired by their first food memory;
– based on the experience that influenced them so much that they decided to become a chef;
– represents the person they are now.
As the new Top Chef Masters winner, Marcus was awarded $100,000 for his charity, the UNICEF Tap Project.
Top Chef is a famous American reality competition show, which is aired on the cable television network Bravo. On this show, chefs compete against each other in various culinary challenges to become the winner of the show.