UK Today News: Germany vs Australia 2010 – First Half Sees Germany 2 – Australia 0
Germany vs Australia 2010, World Cup Live Stream: The Germany vs Australia Group D 2010 Football World Cup match takes place today June 13, 2010 at the Moses Mabhida Stadium in Durban, South Africa.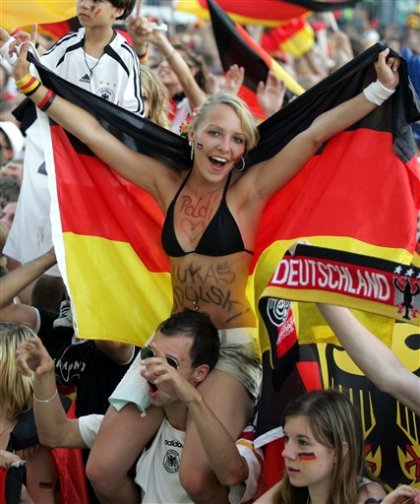 The match begins at 19:30 G.M.T and will see three-time World Cup winners Germany battling out with the underdog Australia.
Michael Ballack, Germany's biggest player, will not be playing in the 2010 FIFA World Cup due to an injury. But all the same, Germany is still one of the main favorites in the 2010 FIFA World Cup.
Germany vs Australia Update: The match has already begun and at half time, Germany has scored 2 goals and Australia has not scored yet. Lukas Podolski and Miroslav Klose are the German goal scorers in the first half of the game.