UK Today News: Apple Store Down After iPhone 4 Pre Orders Begin Today – White iPhone Not Available on Pre Order
Apple Store Down, iPhone pre order, white iPhone 4, Pre order iPhone 4: Apple's much awaited iPhone 4 is finally available, with the iPhone 4 pre-orders opening up Tuesday at 5 p.m. This has reportedly resulted in an overload to Apple's website leading to the Apple store going down.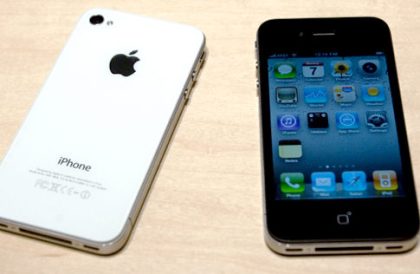 The new Apple iPhone 4. Pic: Bloomberg
Reports say that the iPhone 4 is now available for pre order, and Apple enthusiasts can buy the 16GB iPhone model, along with a two-year contract from AT&T for $199. The 32GB model will come at a price of $299.
However, the Apple store says that currently no pre-orders for the white iPhone 4 are open, and only pre orders for the black model are available.
Besides this, there are also reports that due to a high inflow of traffic on the apple store website online, the Apple stores is down as well as the AT&T website has been down several times.
A point to be noted while ordering the iPhone 4 is that Apple limits pre-orders to two per customer. They will deliver the new iPhone on June 24, else customers can pick them up in stores.