UK Today News: Nintendo 3DS Features – Nintendo 3DS Revealed at E3 2010 in Los Angeles
Nintendo Co. announced the launch of it's Nintendo 3DS model at the E3 Expo in Los Angeles on June 15 and one of the biggest features of the 3DS device is that it is the first handheld gaming system to support 3D without wearing special glasses.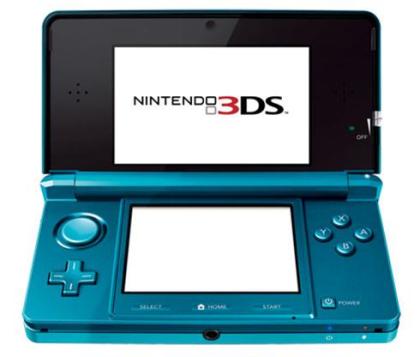 What are the features of the Nintendo 3DS?
Main screen has a 3.53-inch widescreen LCD display, including 3D view without special glasses along with a 800×240 pixel resolution
Other screen comes with a 3.02-inch LCD with 320×240 pixel resolution and touch screen
3DS Game Card – 2 GB
1 inner camera, 2 outer cameras with 0.3 Mega pixel resolution.
Touch screen
A port accepting Nintendo 3DS game cards and game cards for the Nintendo DS family of systems,
SD memory card slot
AC adapter connector
Embedded microphone
A/B/X/Y face buttons, + Control Pad, L/R buttons, Start and Select buttons
The launch date and price of the Nintendo 3DS has not been revealed.