UK Today News: Microsoft Xbox 360 Slim Review – Kinect Xbox 360 Features, Price, Release Date
Microsoft Xbox 360 Slim, Kinect: At the E3 2010 press conference a few days ago, Microsoft announced the new slimmer and smaller Xbox 360 video game console. The new Xbox console is termed as Xbox 360 Slim.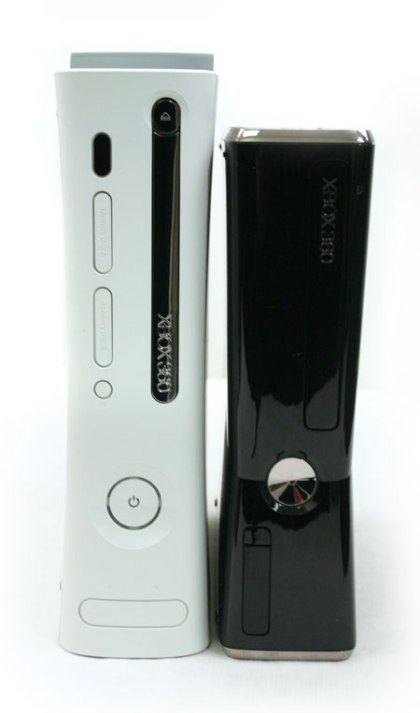 Microsoft Xbox 360 Slim
The Xbox 360 Slim has been an anticipated gaming console by gamers from across the globe. So what;s so special about the Xbox 360 Slim?
The new Xbox has a lot more connectivity.
You get five USB 2.0 ports, three of which are on the back and two are up front under the sliding panel.
There is an AUX port for connecting accessories such as the Xbox 360 Kinect.
There is Wi-Fi 802.11n built right in.
The new 360 is much quieter
The new model is much lighter and comes with a much smaller power brick compared to the older version of the Xbox video gaming consoles.
The new Xbox 360 comes with a 260 gigabyte hard drive.
There are eight games available that are compatible with Kinect, such as Kinectimals, Kinect Sports, Your Shape: Fitness Evolved, Dance Central.
It is now available in the U.S market, at a price of $ 300, the same version of the Xbox and the 120 GB PS3 Slim. The Xbox 360 Slim will be available in UK stores from 16 July onwards and will be priced £199.99.
Microsoft has confirmed Kinect will be launched November 4,and will cost $ 150.