UK Today News: Prince Albert of Monaco To Marry Former South African Swimmer Charlene Wittstock
Prince Albert of Monaco: The royal palace has announced the engagement of Grace Kelly's son Prince Albert of Monaco and former Olympic South African swimmer Charlene Wittstock on Wednesday.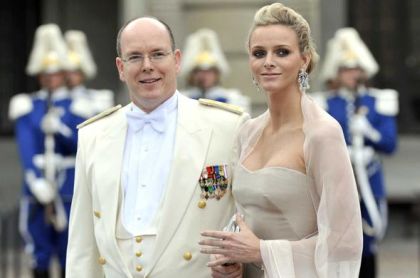 Reports say that it has been 30 years since the royal Mediterranean family has had a crown Princess since 1982, when Grace Kelly died in a car accident.
The announcement of their engagement came from the palace on Wednesday, but the statement has not mentione the exact dates of the royal marriage.
Prince Albert, 52, and his bride-to be Charlene Wittstock, 32 – who was a school teacher before she moved to Monaco – reportedly met each other back in the year 2000, when the South African blonde came to Monaco for a swimming competition. After the duo had met, Wittstock had been residing at the royal residence since 2006.
According to the protocol of the royal principality the couple has to wait for at least six months between the date of their engagement and their wedding. Prince Albert took the throne from his father in the year 200.