UK Today News: Earthquake in Canada – Magnitude-5.5 Toronto Earthquake Reported Today, Tremors Felt in Cleveland, Michigan
Canada Earthquake 2010: A magnitude-5.0 earthquake hit Canada's Ontario-Quebec border region on Wednesday at around 1:41 p.m. EDT (1741 GMT), according to the U.S. Geological Survey. The earthquake was felt in Ottawa, the city of Toronto and parts of New York and Vermont as well as up to Cleveland, Michigan and Cincinnati in Ohio.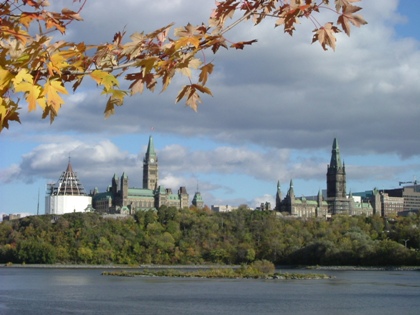 As of now there were no reports of injuries or damage.
According to the U.S. Geological Survey, the earthquake took place at a depth of about 12 miles (19.2 kilometers) and the epicenter of the quake was said to be in Quebec, north of Ottawa. It was initially of 5.5 magnitude, but it was reduced to a magnitude-5.0. , the USGS said.
AP reports: "The tremors, which lasted about 30 seconds, rattled buildings in Ottawa and Toronto, as well as government offices across the Ottawa River in Gatineau, Quebec."