UK Today News: iPhone 4G Problems Reported- Apple iPhone 4 Users Complain Of Problems With Antenna
iPhone 4G Problems, iPhone 4 reception: Apple's much awaited iPhone 4 appears to have a little flaw in their device – an iPhone 4g antenna problem. Users of the iPhone 4 have complained that the phone automatically looses signal during reception if it is held on its lower left corner. The company has in response issued a statement advising people how to overcome this problem.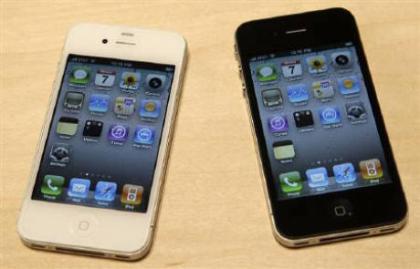 Apple iPhone 4

Reports state that Apple CEO, Steve Jobs also emailed one user saying: "Just avoid holding it that way."
The company is now advising its future customers who would be opting for the phone, not to hold the phone from the lower left corner, especially in a way that covers the strips on both sides of the iPhone that cover the metal band. According to the company by using the phone this way will help the customers resolve the reception issue.
Apple also reportedly stated that using the unadvertised $ 29 protective iPhone case, is likely to resolve the antenna issue.
The iPhone hit the market yesterday, and many eager customers had lined up outside Apple shops to purchase this handset. It has become a favorite for many people in countries like Japan, Germany, US and UK, as their customers wanted to be the first ones to purchase this gadget.