UK Today News: Somalia Clashes – Internal Clashes in Somalia Kill 21 and Leave 42 Wounded
Somalia Clashes: The ongoing war amongst the various tribes of Huldonyale village in central Somalia, killed around 14 people and left 24 injured, as reported by the Mogadishu- based Elman rights group on Thursday.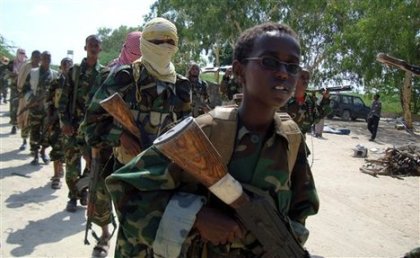 In Mogadishu, African Union peacekeepers and Somali Government troops, fired at al Qaeda-linked al Shabaab rebels, who are waging an Islamist insurgency against the Western-backed government. Reports say that  seven people were killed and 18 were left wounded.
Ali Yasin Gedi, the vice chairman of Elmansaid, "This clash has been recurring for months. It seems there is no sign of a ceasefire agreement between these two neighboring clans."
These unending clashes are said to be over water and fields.
Somalia is said to be the safest land for the Islamist militants and clan fighters as there is no efficient central government for 19 years now. As many as 21,000 people are said to be killed in these clan fights whereas 15,000 have been forced to surrender their homes and leave.