UK Today News: Land Rover Reveals The Range Rover Evoque Model In London

The SUV named as the Land Rover Range Rover LRX is now officially named as the Range Rover Evoque.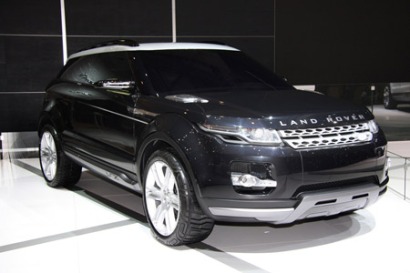 The vehicle was revealed at a special event marking the launch of the model; it would officially go on sale from next year.
This vehicle would be Land Rover most important SUV of the decade, and most probably the most fuel efficient model in any Rovers till date.
The big SUV comes with a hybrid 2.0 diesel engine, and the highlight about this engine would be its emissions, it would emit some 120 g/km of CO2. But don't be boggled with the vehicles emissions, one knows that it is as efficient as a Super Mini, but the company has not sacrificed the looks of the SUV. It still looks like a strong and rugged bull, just as the previous Land Rovers.
Talking about the power from the efficient engine, there would be a two wheel drive option for the people who love the planet with their heart, it will be the most efficient of the Rovers available, but them the power would have to be sacrificed. Still don't get disheartened, there is a four wheel drive version available too, especially for the Rover enthusiasts.