UK Today News: Unemployment Rate In USA Drops To 9.5 Percent In June, Despite 125000 Job Cuts
Unemployment Rate: For the first time in six months, several federal census job losses resulted in deductions in the U.S. payrolls for the month of June, as per the unemployment rate report. This resulted in the unemployment rate declining to a low of 9.5 percent – the first time this has occurred in the past year.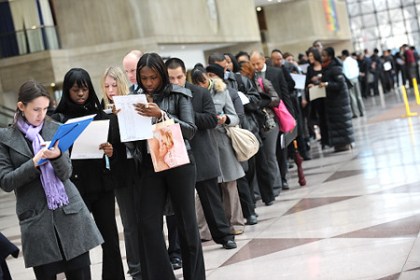 Last month recorded almost 125000 job cuts, the highest this year, and adding everything, the temporary jobs lost by people would add up the total to 225000 this year.
According to sources, the business in the U.S. also contributed to the unemployment total with almost 83000 job cuts, which has improved since last month. According to the analysts, there would probably be an increase in the payrolls by 110000, as stated by Thomas Reuters. The reports also show that businesses all over America are not willing to hire people due to the slow rate of economic recovery.
The unemployment rate plunged when 652000 people gave up their job searches or left the labor force, and as per the latest reports, the people who are not looking out for jobs are not counted in the unemployed list. As told by the sources, the latest figures show some 14.6 million people are looking for jobs in America.