UK Today News: New Delhi's Indira Gandhi International Airport Gets A $3 Billion World Class Terminal
Indira Gandhi International Airport, New Delhi: The Prime Minister of India, Mr. Manmohan Singh, inaugurated a posh new terminal at the Indira Gandhi International Airport in New Delhi on Saturday, Jul3rd 2010. It is now the sixth largest terminal in the world after Dubai, Singapore, Bangkok, Beijing and Mexico City.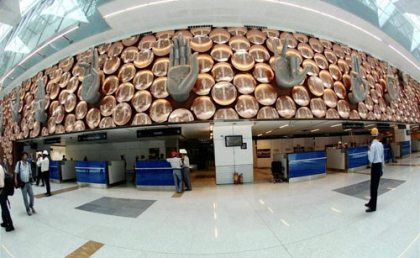 The new terminal in New Delhi
Reports state that the new Indian terminal took 37 months to be constructed and costs literally $3 billion dollars. The terminal will be in use from the 16th of July onwards, which will also commence international flights from the airport. Domestic flights would commence 16 days later.
Prime Minister Manmohan Singh stated on the eve of the inauguration, , 'today is a very special day for our country, as we have opened the sixth largest terminal in the world, which has taken 37 months to construct.'
Looking at the terminal, it has clearly defined the ability and capability of Indian infrastructure, and has bridged the gap where the people felt that there is an absence of superior technological infrastructure.
The Prime Minister also spoke on the aviation market of India,and he was very happy to say that India is the 9th largest aviation industry in the world and till date has 10 scheduled airlines compared to only 2 in 1990. The airport authorities also stated that the new terminal would have the capacity of handling 34 million passengers every year compared to the 10 million passengers handled at the present airport.