UK Today News: On Independence Day – Russian President Dmitry Medvedev Promises That US-Russian ties wont be harmed

On the eve of 4th of July, Medvedev congratulated Obama by sending him a letter which said '(Our) constructive, neighborly relations… make it futile to try to downplay the importance of our achievements." As US and Russia have pledged that the arrest of Russian spies that had taken place last week, wont be affecting the relations which both countries have built.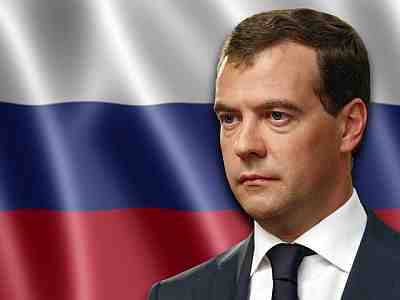 Russian President Dmitry Medvedev(Picture)
But on the other hand, Prime Minister Vladimir Putin has criticized the arrests, by saying that the US authorities are going out of control. The United States and Russia are trying to build ties since the Obama administration took power, for example both countries are trying to sort ways to deal with Iran and North Korea's nuclear programs.
Moscow on the other hand has accepted that the convicted spies are Russian citizens and the court just stopped before accusing them for espionage, but rather have been charged of staying unregistered as foreign agents in the country.