UK Today News: State Of Emergency In Thailand Extended In 19 Provinces

The Government of Thailand has extended the state of Emergency in its country, in a fear of renewed violence, to 19 provinces in Thailand which includes the capital Bangkok.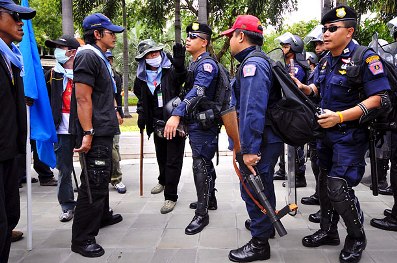 The state of emergency needed to be increased from the former five states to nineteen states after the deadline of three months was over. The whole scenario was exploded due to the anti government protests which took place earlier this year, which sadly left 90 people dead.
According to the Prime Minister of Thailand, Mr. Abhisit Vejjajiva, the ban would continue for some time now, but would be gradually lifted.
Under the current situation, a public gathering of more than five people is banned, and the security forces placed in the cities have the right to detain these people for 30 days. During the ban as many as 400 people were arrested.
Many Human Rights Organisations have called the situation as a 'draconian law', and urge the government to lift the ban. They feel the by lifting up the ban the opposition government will be thrown underground. There are a total of 76 provinces in Thailand out of which 19 states are under the state of Emergency.