UK Today News: UEFA President Michel Platini Discharged from Hospital In Johannesburg
The President of the Union of European Football Association (UEFA) Michel Platini, is said to have been discharged from the hospital in Johannesburg. He was admitted to the hospital last night after he collapsed in a restaurant, informed the sources.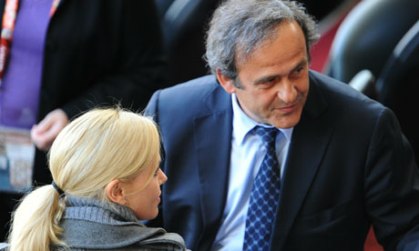 Platini will be able to attend the FIFA World Cup's final match between Spain and the Netherlands on July 11.
According to the reports from FIFA, the medical tests conducted on the President are normal. World football's governing body informed that Platini "is looking forward to attending the final."
The collapse suggested symptoms of flu, due to South Africa's cold weather.
The UEFA source confirmed the news about flu, it said, "Michel has had flu for a couple of days and he fainted in a restaurant and was taken to hospital."
Platini was at 'Pigalle' dining with some guests before he fainted and was rushed to the Morningside Medi-Clinic in Sandton.