UK Today News: Apple To Hold Press Conference To Discuss iPhone 4 This Friday
Technology giant Apple Inc., has decided to hold a press conference with regards to the iPhone 4 issue and discuss the possible ways to resolve it. It is scheduled for 10a.m.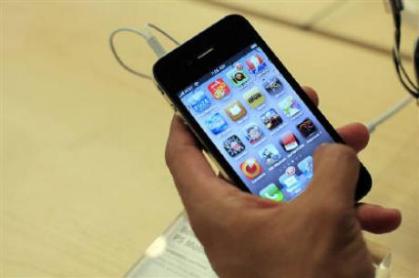 On Wednesday, consumer reports stated that Apple has decided that it would it solve the reception problem faced by the iPhone 4, by letting consumers buy a new case which costs around $30. But the consumers state that since Apple is solely responsible for the flaw, it should bear the cost of replacement from its own pocket.
The Apple iPhone had been reported to have signal strength problems, wherein if the user holds the phone in the lower left corner, then the phone loses its signal strength completely. And as per Consumer Reports, they have ranked the phone in the category of of the top smart phones in the world, but they don't recommend buyers to go for the phone.
Apple on the other hand, say that there is no reception problem in the phone, but rather a software glitch, which could be solved by installing a software patch in the phone.
But reports say that MobileCrunch's Greg Kumparak states that even by installing the software patch, it seems that problem is still not resolved.