UK Today News: Abu Salem Attacked By A Member Of Dawood Ibrahim's Gang In A Mumbai Jail

In a shocking incident which took place inside India's prison system, Abu Salem, the extradited gangster, was allegedly attacked by one of the gang members belonging to the Dawood Ibrahim Gang. The incident took place inside Arthur Road jail, Mumbai,  where one of his own inmates attacked him.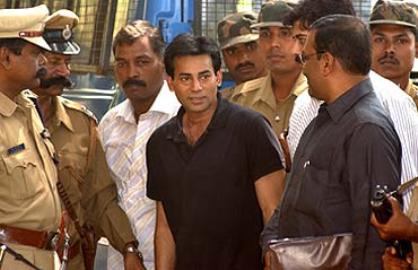 File pic of Abu Salem (in black tee). Pic Courtesy: Outlook
The Police have reported that Salem was attacked by Mustafa Dossa, who has been allegedly known to be belonging to the Dawood Ibrahim Gang. The doctors are treating Salem inside the prison itself.
Abu Salem has been convicted of being the main accused in the 1993 serial bomb blasts in Mumbai. He has been in prison since 2005, when he was brought back from Portugal. Salem has been charged under nine cases, of which two are murder cases.