UK Today News: Apple Unveils Two New iMacs, Magic Trackpad – Specs, Features And Price Revealed
Apple Inc. has introduced two new iMac models on Tuesday. The iMacs come along with dual-core i3, i5, and i7 processors and better graphics.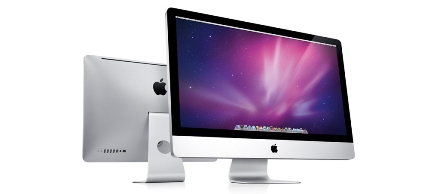 The new Apple iMac (Pic: Apple)
The new Apple iMacs come with LED back lighting in 21.5 inch and 27 inch screens. These two new machines come with a 4GB ram.
The 21.5 inch model has a 3.06ghz i3 processor, 500 GB Hard Disk and an ATI Radeon HD 4670 video card with 256mb of inbuilt RAM. 3.2ghz i3 model also has a 1 TB hard drive and ATI Radeon 5670 with 512mb inbuilt RAM.
On the other hand, the 27 inch model comes with a 3.2GHz i3 or quad-core 2.8GHz i5 processor in addition to a 1TB Hard Drive, an ATI 5670 and 5750 video card with 512MB and 1TB on board RAM.
In addition to the above, the new iMacs also have a "Magic Trackpad" option, which costs $69 and provides users with a multi-touch functionality – which has a glass surface and permits users to scroll without any difficulty among other things. Apple states: "It uses the same Multi-Touch technology you love on the MacBook Pro. And it supports a full set of gestures, giving you a whole new way to control and interact with what's on your screen."
The pricing of the 21.5 inch iMac's range from $1199 to $1499, while that of the 27 inch will cost anywhere between $1699 to $1999.