UK Today News: Panasonic To Launch HDC-SDT750 Camcorder With 3D Capability – Features & Specs Released But Not Price
Panasonic has announced on Wednesday, that it will be launching a HDC-SDT750 camcorder that will have the capability to record full HD Videos in 2D and 3D. The electronics giant is trying to achieve Z-Depth perception overdrive.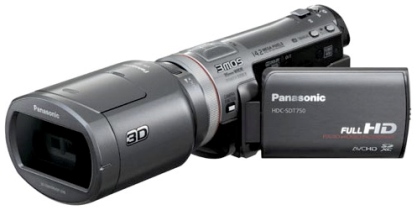 Panasonic is not new to the HD world, as it has 3D plasma TVs and also Blu-Ray Technology, and now it has added the HDC-SDT750 camcorder.
Panasonic has not used rocket science to develop the HD camcorder, but rather it is a 2D image recorder and the lens which is used on the camcorder has 3D capability. They have only attached a 3D lens to a 2D corder.
Besides this, it boosts of image clarity upto 7590000 pixels; the noise reduction technology helps in boosting images in low light density. Panasonic has not come up with a price for the model, but has stated that combining the 3D technology with Blu-Ray capabilities is going to be a bit expensive.