UK Today News: X Games 16 – Get Ready For The X Games Schedule As it Promises Lots of Action
ESPN Will be showing the X Games 16 live from L.A. Since year 1995, from all around the world athletes come to watch and show of the tricks and moves at the X games and complete for Medals, Prize money and Pride.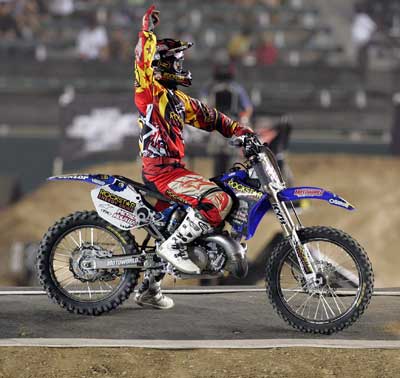 Jeremy Lusk (1984-2009) Will Be missed at the X games.
The sports involved in X Games are BMX, skateboarding, rally car racing, and motocross.
X Fest soon follows which involves a musical festival and special events.
Check out the X Games Schedule Below
Thursday, July 29
In Order
Time       Event   &   Location
10:15 a.m. – 12:00 p.m. BMX Freestyle Park Elimination Event Deck L.A. Live
12:00 p.m. – 2:00 p.m. Moto X Freestyle Elimination Event Deck L.A. Live
12:00 p.m. – 2:00 p.m. Men's Skateboard Street Elimination Event Deck L.A. Live
2:30 p.m. – 3:30 p.m. LA Shop vs. LA Shop Final Event Deck L.A. Live
3:30 p.m. – 3:45 p.m. Moto X Super X Adaptive Final L.A. Coliseum
4:00 p.m. – 4:30 p.m. Moto X Super X Round 1 L.A. Coliseum
5:00 p.m. – 5:45 p.m. Moto X Freestyle Round 1 L.A. Coliseum
5:45 p.m. – 6:30 p.m. Moto X Super X LCQ, M&W Final L.A. Coliseum
6:30 p.m. – 6:45 p.m. Moto X Freestyle Final L.A. Coliseum
6:45 p.m. – 8:00 p.m. Skateboard Big Air Final L.A. Coliseum
For the other days X Games Schedule
Friday, July 30
2 – 5 p.m. Skateboard Park Elimination, Adaptive Super X Final, BMX Street Elimination
7 – 11:30 p.m.  BMX Vert Final, Moto X Step Up Final, Skate Vert Final, Moto X Best Whip, Moto X Best Trick Final, Skateboard Vert Best Trick
2 – 3 a.m. (Saturday)  X Center
Saturday, July 31
2 – 6 p.m.  BMX Park Final, Rally Car Racing Seeding, Skateboard Street Final
7 – 11 p.m. , ESPN 3D Rally Car Racing Elims, Quarters, Semis and Final, BMX Big Air Final, SuperRally Final
11 p.m. – 12 a.m. ESPN 3D Skateboard Big Air Rail Jam
2:30 – 3:30 a.m. (Sunday) ESPN2 X Center
Sunday, August 1
1 – 3 p.m.  Skateboard Real Street, BMX Street Final
7 – 11 p.m.  Game of SKATE, Skateboard Big Air Rail Jam, Skateboard Park Final, Women's Skate Street Final, Moto X Speed & Style Final
11 p.m. – 12 a.m. (Monday) ESPN2 X Center