UK Today News: Pakistan Plane Crash Leaves Permanent Scars In The Memories Of The Victims' Families

Considered to be one of the worst plane crashes in Pakistan's aviation history – which killed 152 people on board the Airblue Airlines scheduled to land in Islamabad – also comes heart wrenching stories. Among the dead were a newly-wed couple who were on their way to a honeymoon, six youths from the Parliament and a couple who were on their way to attend someones funeral were among the unfortunate who could never make it to Islamabad.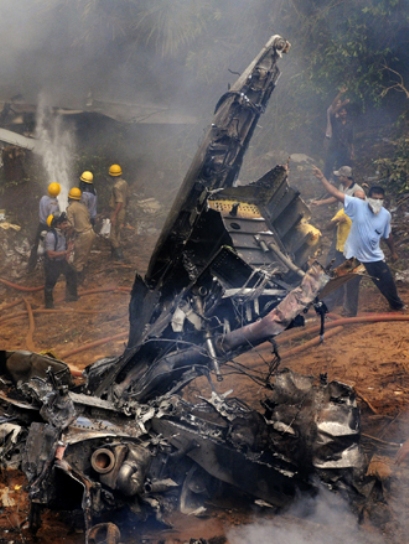 The newly wed couple Ayesha and Asif, who were reportedly married last Friday had booked their flight from Karachi to Islamabad, after their honeymoon. Their parents are in deep shock to hear the death of these two youngsters. Another couple Aisha and Mohammad were on their way to Islamabad to attend a relatives funeral, but now the couple, who their children were left with, were in tears asking what they would answer their children.
Six young men who had just entered their youth, who were a part of the Youth Parliament of Pakistan, were among the dead. These youth were on their way to attend a session of the Parliament in Islamabad. There were 146 passengers on the Airblue Airlines, and four crew members who died in the crash.