UK Today News: Alicia Keys Wedding Photos Finally Revealed – Keys Marries Swizz Beatz In Corsica
Alicia Keys Wedding Photos Finally Revealed: Singer and musician, Alicia Keys has reportedly married her boyfriend Swizz Beatz. The Grammy award winning singer is expecting her first child with Beatz, whose actual name is Kasseem Dean. The wedding reportedly took place somewhere in the French island of Corsica on July 31, 2010.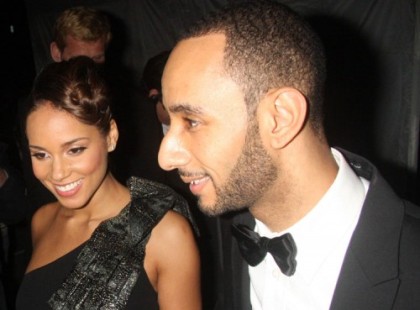 Alicia Keys and Swizz Beatz
Beatz 31, a record producer, has been dating Keys since 2008. Alicia's representative confirmed the news of Alicia's wedding. Beatz has two children from his previous marriage to Mashonda Tifrere.
Alicia won 13 Grammys for her debut album itself, 'Songs In A Minor' whereas, Beatz have no such achievements under his belt, but still has managed to produce and write songs which have hit the charts of Jay-Z and Beyonce.