UK Today News: Wyclef Jean Announces He Is Running For President Of Haiti This Year
Wyclef Jean President? : American Hip-hop artist, Wyclef Jean, has stated that he has submitted all the necessary paper work to the Haiti government to prepare himself to stand for President in the elections in Haiti this year. Jean had left Haiti when he was a small child and now he wants to return and run for the post of President.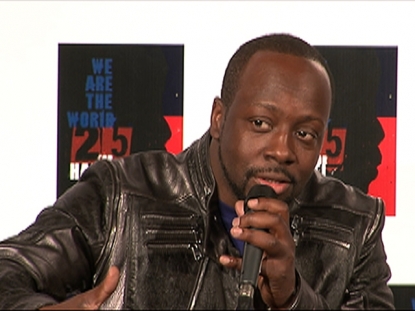 Wyclef made this announcement for the first time on Larry King Live (CNN, )and said 'Yes, it's my first time announcing it live — that today I went in, and I signed, and I am running to be the president of Haiti'. Wyclef was actually one of the first celebrities who had offered to help the Haiti earthquake victims earlier this year.
So as he is running for the post of the President, he along with his opponents, and whosoever will be elected in the November elections, will be faced with the greatest responsibility of rebuilding the whole country again.
The January earthquake had killed more than 22000 people and at least 60% of the government infrastructure had been destroyed.