UK Today News: Miss Brazil 2010 Débora Moura Lyra To Represent Brasil At The 2010 Miss Universe Pageant

Miss Universe 2010 – Débora Moura Lyra is the gorgeous Miss Brazil 2010, who will be representing the South American country of Brazil at the 2010 Miss Universe pageant, on August 23 in Las Vegas, USA.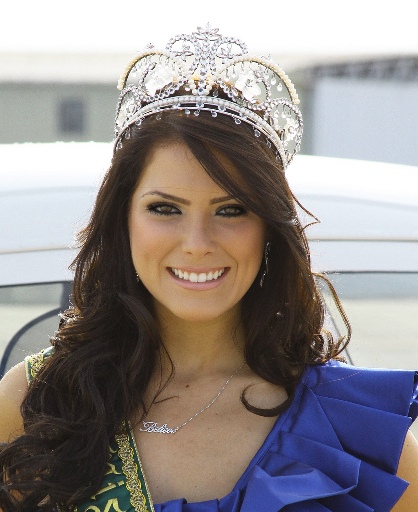 Miss Brazil 2010 Débora Moura Lyra will represent Brazil at the Miss Universe 2010 pageant

The 20 year old beauty, whose birthplace is in Vitória, has reportedly been in the modelling business since she was barely 8 years old. Her passion and determination to become an international pageant winner and a representative for Brazil was seen by her father, who helped her to participate in beauty contests in Brazil.
By the time she was 15, she started working to support her family, and it was only later on at 18 that she got her break to participate in international beauty contests and traveled the world.
Débora Moura Lyra finally saw her dreams materializing when she represented Minas Gerais and was crowned the winner of the Miss Brasil 2010 pageant on May 08, 2010. The Brazilian beauty has eyes only for the coveted Miss Universe 2010 crown.
All the best to Miss Brasil 2010 Débora Moura Lyra!