UK Today News: Death Toll Touches 700 In China Landslides

Local news agencies in China has stated that the death toll of the people who have died in the landslides which has been caused by the recent heavy rains and floods has reached 700 or may be even more.
Some 1042 people are already gone missing in the Zhouqu County and the Gansu Province in China. The landslides have been triggered after heavy rains hit the residing areas of China.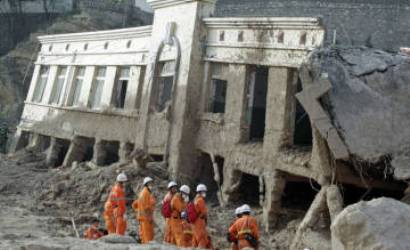 The landslide incident occurred when one side of the mountain literally slid down from its place due to the heavy rains in the middle of the night and came down on the town of Zhouqu. The landslide covered many homes and houses of people who were sleeping in the night, and tore through many of them, which resulted to the mass death.
The landslide has piled up more than three to four stories of mud and rock over the town. The Chinese military is working hard in the town, trying to search for survivors who have been buried in the mud and slick. There has been one incident where the military has pulled out a person on Tuesday alive after he was stuck for three day in the pile of mud. It has been reported that some 218 people have been rescued from the landslide and are now being treated at the local hospitals.