UK Today News: Defense Secretary Robert Gates Says Pentagon To Axe Thousands Of Jobs

The U.S. Defense Secretary, Robert Gates, has stated that the Pentagon will be slashing thousands of jobs, in which the majority will include private contractors and also a major portion of the military from the Norfolk command base; in order that America can stabilize the amount it spends in the years ahead.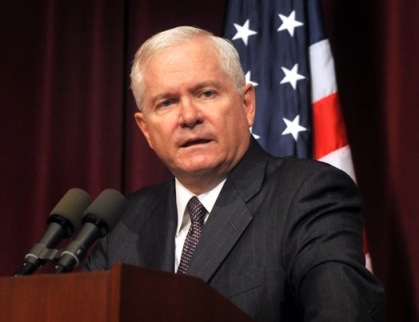 Reports state that Mr. Gates will be requesting U.S. President Barack Obama to go ahead with the cutting down of recruited army personnel and the people connected with the military. Gates has decided that 2800 military personnel and 3400 contractors will no longer be with the military. More bad news came to the Top officials of the Defense forces, that Gates will cutting down the ranks of at least 50 posts who are top military ranks in the US.
This reduction of military personnel will save an unknown amount of money for the defense, but Obama has excluded defense and the armed forces from the budget reductions; even though Gates stated that America will not able to sustain the loss any longer.