UK Today News: Attacks On Security Forces In Baghdad On Rise After US's Decision To Withdraw US Troops From Iraq

In the recent attacks in Baghdad, some unknown miscreants gunned down two police officials at the checkpoint. To make the things worse, the gunmen put the dead bodies in the vehicle and set it ablaze. Sources inform that guns with silencer were used in the murders.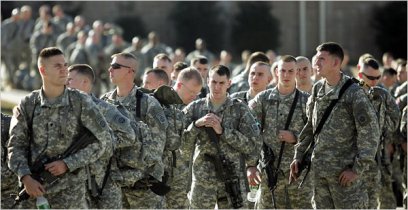 In another similar kind of incident, the gunmen again killed two policemen, in Amil, the southwestern district of Baghdad. The third attack was on the Sunni Military checkpoint that is supported by the Government. The attack killed one official and left the other two injured.
It has been observed that in the recent past there have been many attacks on the security officials after the US decided to withdraw its military troops from Iraq.
If the sources are to be believed then Washington is planning to withdraw 50,000 US troops from there by the end of this month.