UK Today News: Suicide Bombings in Iraq Kill 51 And Injures 100 at the Army Recruitment Centre

Suicide Bombings Kill 51 in Iraq: The killings in Iraq are not taking a back seat as the deaths reported related to suicide bombings, attacks, ets keep on rolling the rise.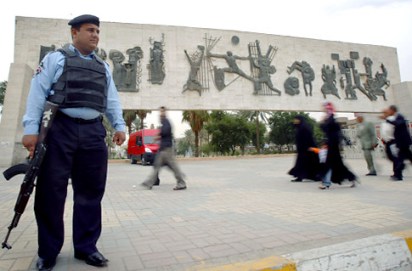 Mizban/AP
The recent suicide bombings recorded deaths of 51 people in one of the army recruitment centres of the capital city of Iraq, Baghdad. More than 100 have been reported to be injured.
The attacks on the security forces are on the rise as a result of the declaration by the United States of withdrawing their army troops from the country, by the end of August.
A quick view on the recent attacks on the security officials:
The first week of August experienced series of attacks where eight police officials were killed in Baghdad.
On August 11, again eight policemen got killed when a house they were supposed to raid blew away in Diyala region. Then a few days ago on August 14, six police persons were killed at various checkpoints. And today's incident saw officers killed in bulk.