UK Today News: Governor of Mississippi Haley Barbour Sets Up Panel To Panel For Gulf of Mexico Restoration
Haley Barbour, the Governor of Mississippi, has reportedly set up a new panel of 34 members, to help in assessing and providing solutions to the areas that were damaged by the BP oil spill.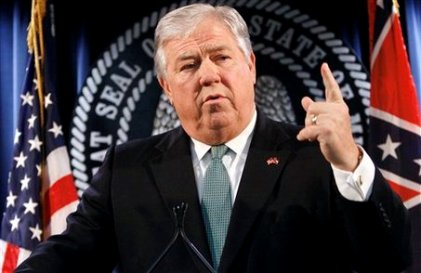 Mississippi Governor Haley Barbour
According to reports the assessment of the spill will help the state government to plan their next steps of the work that needs to be done to the areas affected by the oil spill.
This group will include some politicians, scientists, in addition to business people who will create a report of the the length of damage caused by the country's worst ever oil spill which is set to include a re-constructional plan that will be given to the Naval Secretary, Ray Mabus, — since he has been elected as the person in charge of the Gulf of Mexico restoration program by the President.