UK Today News: Remembering Dimebag Darrell Of Pantera On His Birthday – One Of The Greatest Guitarists in The World
Dimebag Darrell Birth Anniversary- Late Pantera and Damageplan guitarist Dimebag Darrell's birthday is remembered today, August 20th, by metal fans across the globe. Darrell was killed by a fan on stage, at a Damageplan concert on December 8, 2004.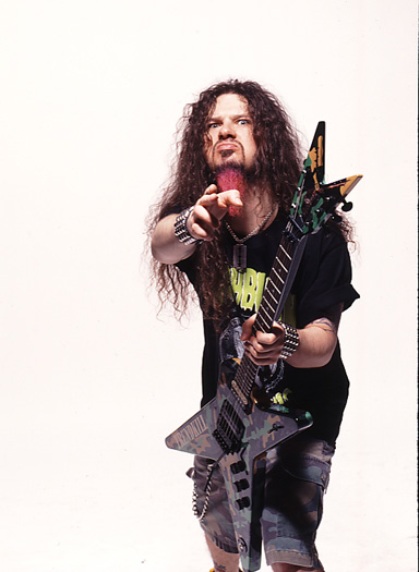 Dimebag Darrell
Dimebag Darrell (whose real name is Darrell Lance Abbott), and his brother, drummer Vinnie Paul, were the founding members of metal band Pantera in 1981, that gave metal a new name – groove metal. Together with vocalist  Phil Anselmo and bassist Rex Brown, the group went on to become one of the biggest metal acts in history, with the launch of their albums Cowboys from Hell (1990), Vulgar Display of Power (1992) among several others. Darrell is remembered for his eccentric riffs and guitar solos.
Due to tensions within the band that led to the breakup of Pantera, Darrell and Vinnie Paul went on to form "Damageplan" in 2004. It was at one of Damageplan's concert, that a deranged fan named Nathan Gale shot Darrell five times, besides killing 3 others. His death shocked the world of metal, with many metal artists condemning the attack and remembering him for the great person that he was.
Every year, around the world, several metal gigs are organized on Dimebag's birthday to pay tribute and remember one of the greatest guitarists of all time – Dimebag Darrell.