UK Today News: Tropical Storm Danielle Develops In Atlantic After Tropical Storm Frank Along Mexico Coast
The U.S. National Hurricane Center has warned that a second tropical storm called Tropical Storm Danielle, is on the verge of forming into a full fledged hurricane in the Atlantic. This is the second hurricane after tropical storm Frank developed along the coast of Mexico in the Pacific.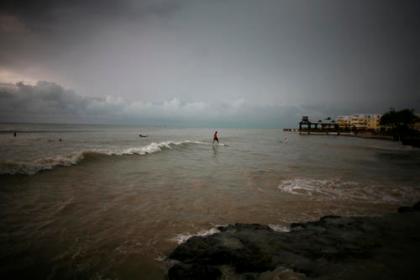 (Photo Credit: Eric Thayer/Getty Images)
Reports say that Tropical storm storm Danielle sustained wind speeds of around 60 miles an hour in the early hours of today morning. The location of the storm was around 3,000 miles from Miami, Florida and moving at the speed of 14 miles per hour, it is likely to hit land in the next five days.
A point of concern for people is that the Danielle can form into a hurricane within the next 24 hours. Danielle will successfully be the second hurricane after Hurricane Alex came in the region on the 30th of June.