UK Today News: The Bala – Amrutha Wedding – Indian Actor Bala Gets Married To Singer Amrutha Suresh

Indian film actor Bala, a well known name in the southern Indian film industry, has got married to singer Amrutha Suresh, on Friday, August 27, 2010. Reports state that the wedding took place in Tamil Nadu, the capital city of the southern Indian state of Chennai.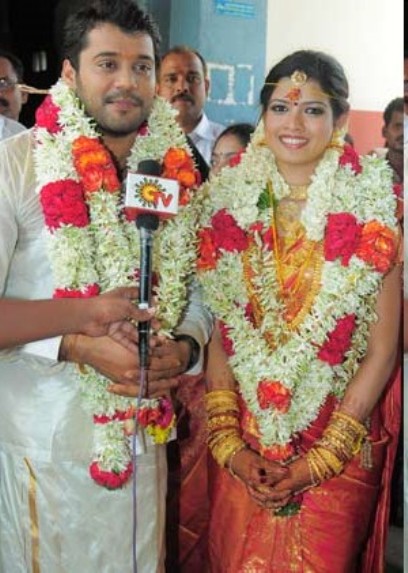 Bala and Amrutha after getting married (Photo Credit: Samachar)

According to local reports, the actor, who is famous for his roles in Tamilian and Malayalam movies, had a Tamil-Hindu wedding ceremony at the Thiruvanmiyur Siva Temple at around 12:30 pm IST. The couple got engaged last year and have reportedly planned a grand wedding reception in the state of Kerala on Sunday, September 5.
Bala, who launched himself in the film industry with a Tamil movie, actually happened to taste success in the films from Kerala. He acted in films such as Ayudham (2008), Drona 2010 (2010), Black Stallion (2009) and several other Malayalam and Tamil movies.