UK Today News: Remembering Michael Jackson On His Birthday – A Tribute To The Late King Of Pop
Michael Jackson's Birthday – Today, the world remembers Michael Jackson on what would have been his 52nd birthday. This day will also see fans pay tribute to the "King of Pop" and the greatest entertainer of all time.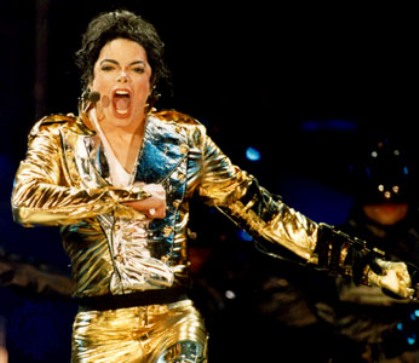 Michael Jackson
Reports say that Jackson's fans had a get-together outside the late "Thriller" star's home in Gary, Indiana on Saturday to pay tribute to Michael, and saw Jackson impersonators entertaining the crowd and remembering the star. A few members of the Jackson family were also present and they cut a birthday cake.
In California, hundreds of people were seen dancing to Jackson's "Thriller" song to commemorate his birthday.
Michael Jackson rose to fame with the "Jackson Five", and later went on to create history as a solo artist with best selling albums like Off the Wall (1979), Thriller (1982), Bad (1987), Dangerous (1991) and HIStory (1995). His trademark "Moonwalk", which he debuted while performing his hit track  "Billie Jean" had fans go into a frenzy whenever he broke out into it. His music won him hundreds of awards, and his philanthropy and concern for the lives of people, won over the hearts of many. He is known to have supported 39 charities.
The King of Pop died on 25th June, 2009 just a few days short of his final "This is It" tour, and this was a very dark time for Jackson fans across the world. He is survived by his three children – Michael Jr.,Paris, and Prince.
He did leave a lasting impression in the minds and lives of people and Jackson is remembered for always doing everything with "love", and striving to make the world a better place – as was evident in his songs like "Heal the World", "We are the World",  "Earth Song" among others.
As fans celebrate the life of this great musician, they have one belief in common – Though Michael Jackson is dead, his music will live on forever.