UK Today News: NZ Earthquake – Massive Earthquake Of 7.4-Magnitude Strikes Near Christchurch, New Zealand
NZ Earthquake Today – A massive 7.0-magnitude earthquake hit New Zealand's South Island in the early hours of Saturday morning. It was previously assessed as a 7.4-magnitude quake, but was later downgraded. Reports say that the quake struck approximately 20 miles from Christchurch.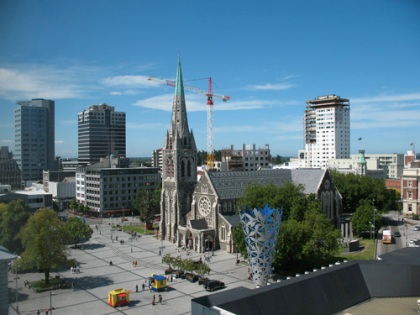 Officials say that the quake hit New Zealand at 4:35 a.m local time, and there were no reports of damage or injuries, nor was there any tsunami warning issued. The quake was then followed by an aftershock of magnitude – 5.7.
Police officials in Christchurch stated that there was some road damage and power cuts in some areas of the country.
New Zealand is known to sit on an area where two tectonic plates collide regularly, with 14,000 earthquakes reported every year, but only less than 150 are felt by people. (AP)