UK Today News: Dubai Plane Crash – UPS Cargo Plane Crash Kills 2 Near Dubai Airport
UPS Cargo Plane Crash In Dubai: Two crew members were killed in a UPS cargo plane aviation accident at Dubai airport  The UPS cargo plane crashed today and two Americans who were in the cargo plane are said to be dead.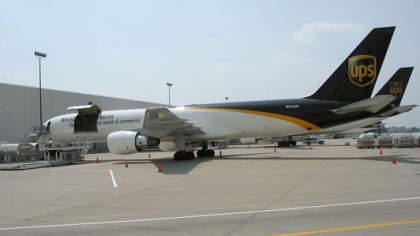 The UPS cargo plane crashed barely a few minutes after taking off from Dubai airport. Reports say that this attempt of the cargo plane to take off from Dubai airport was unsuccessful due to a technical failure resulting in the fatal accident. As soon as the plane crashed it turned into a flaming fireball. The airport authorities who witnessed the scene ruled out the possibility of the crew members being saved.
The plane, which was owned by United Parcel Services (UPS) was a Boeing 747-400. The plane was on it's way to Cologne, and the horrific plane crash was witnessed by many people next to the Emirates road.
It is also learnt that in the year 2009, a Sudanese cargo plane, carrying six crew members crashed, and killed all on board in the Dubai desert.