UK Today News: Hurricane Igor Likely To Become Category 4 Hurricane By Tuesday Over Atlantic Ocean

Hurricane Igor In Atlantic Ocean -Hurricane Igor has turned into a Category 2 storm with the projected path situated 1,145 miles east of the northern Leeward Islands, and gaining intensity in the Atlantic ocean, according to the U.S. Hurricane Center in Miami on Sunday.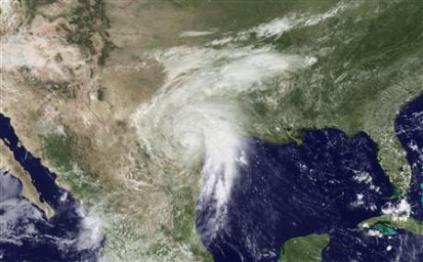 Hurricane Igor (Photo: Reuters)

Reports state that Hurricane Igor, located between USA and Africa, has sustained winds of up to 105 mph, and is likely to become a Category 3 storm on Monday, and may even possibly turn in to a Category 4 storm on Tuesday or Wednesday, say weather forecasters
CNN states that a Tropical Depression 12 has been created on Sunday in the eastern Atlantic, packing wind speeds of upto 35 mph (55 kph). It could possibly become Hurricane Juliet, according to CNN. Tropical storm warnings are in place for places like Maio, Sao Tiago, Fogo and Brava.