UK Today News: Johns Hopkins Hospital Shooting – Gunman Killed, Doctor Injured In Baltimore Hospital

Johns Hopkins Hospital Gunman Killed – A tense three hour shooting incident took place today at Johns Hopkins hospital in Baltimore, Maryland – which saw one of the doctors getting shot. Police say that the man killed his mother and himself , after he barricaded himself in the eight floor room where his mother was believed to be admitted.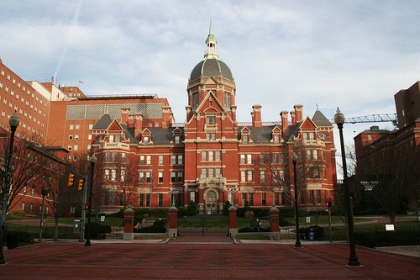 Johns Hopkins Hospital
Reports say that the doctor is in a critical condition after he was shot in the chest, but his condition is expected to improve and police say he will be OK. The name of the doctor was not released.
The incident took place at 11:15 a.m on the eight floor of the Nelson building, the main tower at Johns Hopkins, after the man was reportedly upset with the medical treatment his mother was being administered. Some portions of the building were closed to public and visitors were evacuated when the gunshots were fired.