UK Today News: Earthquake In India – Tremors Felt Around Many Parts In North India
An earthquake of around 6.5 magnitude struck Hindu Kush region in Afghanistan. Thus as a result many parts of India specially the northern region have felt a lot of tremors.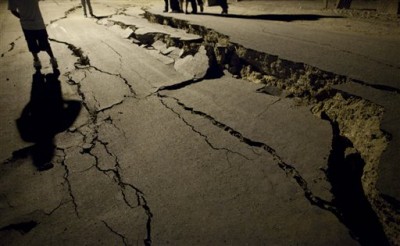 Destruction of what an Earthquake can bring.
Many people have felt these tremors in North India Specially in states like Jammu and Kashmir and cities like Delhi and Chandigarh.
So far no reports have been reported of any damage as it is really too early to tell and well as its just a few hours of the new day in India. People are really worried about regarding the Earthquake in Delhi and the Earthquake in Chandigarh, but as for no, no reports have developed any further than this.
The tremors or aftershocks of the earthquake in Afghanistan has resulted into further tremors in India, Hence people across India's huge population are worried. Story developing.