UK Today News: Mark Dantonio Recovering in Hospital After Michigan State University Coach Suffers Heart Attack

Michigan State University coach Mark Dantonio suffered a heart attack moments after he finished off with a post-game press conference on Sunday. He was rushed to the hospital as soon as he said he felt tightness in his chest, and after an angioplasty, the coach is reportedly recovering from the attack.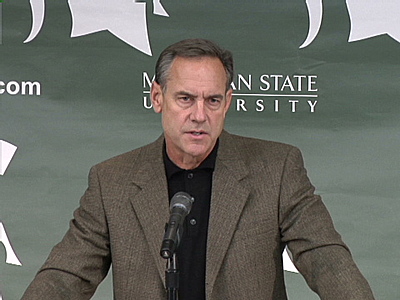 Dantonio had to immediately undergo an angioplasty on Sunday morning, wherein a metallic stent was inserted to open a blocked blood vessel and helped to facilitate blood flow to the heart. Dantonio, 54, was admitted in East Lansing and is expected to remain there for a few more days till he has recovered.
Reports say that the coach did not have any history of heart problems. The doctor in the hospital refused to confirm whether Dantonio's heart attack was caused by any stress.