UK Today News: Bristol Palin Dancing With The Stars Performance Was Good, Jennifer Grey Steals The Show

Bristol Palin was on Dancing With The Stars (DWTS) last night, and a lot of people were really looking forward to her dance. She danced to the song "Momma Told Me Not To Come", and she did a decent job, although critics say that she could have chosen a different song and performed better.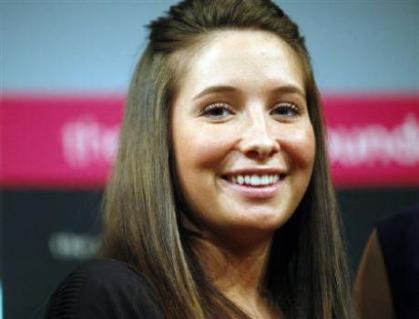 Bristol Palin
Although it was Bristol Palin's debut on "Dancing With The Stars", her controversial life was most spoken about. Being the daughter of Sarah Palin, Bristol comes with a huge weight on her shoulders thanks to her mother's political background.
When Bristol Palin's performance started, she was wearing a power suit, which bin a way was imitating her mother Sarah Palin. She later stripped into a red dress.
On this very day on DWTS, there were many other celebrities like Kyle Massey, Florence Henderson, David Hasselhoff, Rick Fox, Kurt Warner. Not to mention the day was stolen by the performance of "Dirty Dancing" star Jennifer Grey.
Jennifer Grey's performance on this night of Dancing With The Stars was extraordinary and took us back to the Dirty Dancing days, thanks to the "Dirty Dancing" track she performed too.