The year 2009 has witnessed many break-ups this year, be it Rihanna and Chris Brown, Brody Jenner and Jade Nicole, Ivana Trump and Rossano, Nicole and Lewis Hamilton, infamous Tiger Woods and Elin Nordegren, Reese and Jake and the list goes on.
The newest celebrity break-up involves Oscar nominated actors Susan Sarandon and Tim Robbins.
The couple have been partners for almost 23 years and have now decided to call it quits. Even though they never got officially married, they have two children – Jack Henry born in 1989 and Miles Guthrie born 1992.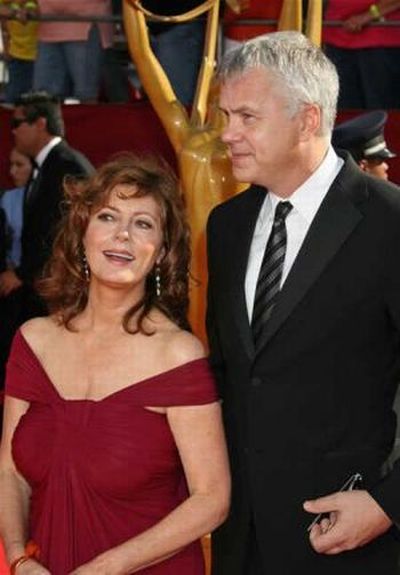 Susan's rep, Teal Canaday said: "Actress Susan Sarandon and her partner of 23 years, actor Tim Robbins have announced that they separated over the summer. No further comments will be made."
Susan and Tim met back in 1988 while filming the baseball romantic comedy "Bull Durham."