UK Today News: Australia's NSW MP Asks PM Julia Gillard To Allow Voting For "Same Sex Marriage" On The Behalf Of Labor MPs

A Member of Parliament (MP) of the New South Wales (NSW), Clover Moore urges the newly appointed Prime Minister of Australia, Julia Gillard to allow the Labor MPs to exercise free vote for introducing new legislation of 'same sex marriage'.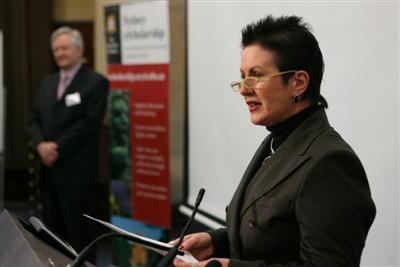 In a letter to the Prime Minister, Moore said,
"I ask that you provide for a conscience vote legislation that would allow same-sex couples to marry." She further adds, "All adult couples making a life commitment to each other should be able to marry if they wish and I share the view that it is not fair to deny anyone that right because of their gender or sexuality."
Moore even has introduced legislation, the right to adopt children for the same sex couples in the New South Wales Parliament. The bill got its clearance in the month of September, this year.